Symposium: Extending the Life Cycle of Legacy Applications
Tember IT Training and Bixoft will organize in a joint effort with IBM and Guide-Share Europe, a symposium titled "Extending the Life Cycle of Legacy Applications"
The symposium will primarily target decision makers and their senior technical advisors in matters of renewal and conversion projects. The projects to be discussed include Assembler-to-Cobol conversions, as well as cases where older 3GL-applications need to be replaced by C, C++, Java or other languages currently more fashionable.
It is our intention not only to mention the advantages to be achieved, but also and explicitly to mention the problems one must expect when starting such software renewal processes. We will highlight various possible approaches to such an undertaking, and will enumerate the associated factors that ultimately determine the project's success or failure.
Today, as in many years past, there is a need for maintenance of old software. Budgets, however, tend to be smaller than they used to be. This makes the question of what to do with the old software and how to go about it ever the more pressing. Our main speaker will present an analysis - backed by various sources of scientific research - of five typical approaches to the legacy software issue, each having its own strengths and weaknesses.
Legacy software is regularly regarded as "decades old unextensible, monolithic, spaghetti software", which is usually seen as a factor that may hamper future business growth. While this view certainly has its merits, it is important to remember that old software typically has a long (and rich!) history of maintenance, functional extensions, etc. Apparently then, the company has thought it worth while to keep investing in that software over the many years of its life.
The natural result of lots of maintenance over a long period of time is that the upgrades are done by various programmers with different skill levels, at different times and with different standards for 'decent coding', and variable levels and quality of documentation. Thus, long maintenance histories of important crucial code, also explain (at least in part) the monolithic aspect of many legacy applications.
So your legacy software may be of the old, unextensible, monolithic type, but its qualities (both positive and negative) are to a great extent related to their longevity, which in turn must have been determined by the software's obvious importance to your company's survival.
Does such software need replacement? A face-lift? Or complete rejuvenation? We will provide you with the insights required to better understand the status of your software, your maintenance options, and the consequences of the decisions you must make - sooner or later. The correct decision will save you a fortune - but how do you know in advance which solution will turn out to be the right one?
Our speakers and their topics:
Ronald Vader, Tember IT Training - will act as chairman of the day.
Dr. John R. Ehrman, IBM - "Continuing to profit from legacy assembler code".
Abe F. Kornelis, Bixoft - "The software renewal process, a case study".
Dr. Chris Verhoef, Free University of Amsterdam - "Decision processes in software renewal projects".
Wim B.C. Ebbinkhuijsen - "COBOL - the Salvation of Your Legacy Application".
Main speaker:


Dr. John R. Ehrman of IBM. Dr. Ehrman is within IBM responsible for the planning of all development and maintenance to the High Level Assembler software product. He took the initiative for creating High Level Assembler as a follow-up product to the older Assembler F and Assembler H. As a result he is also called the "father of HLASM".
Dr. Ehrman will present his outstanding lecture "Continuing to profit from legacy assembler code". His lecture consists of a thorough overview of ways to tackle your legacy code, including a careful analysis of each viable approach. Some of it will certainly apply to your software. In the end, you will wish you'd known all this years ago.

Other speakers in alphabetical order:
Mr. W.B.C. Ebbinkhuijsen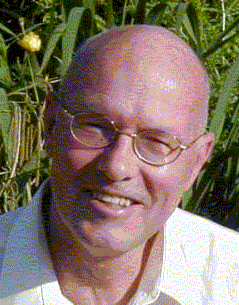 Mr. Wim Ebbinkhuijsen has for a very long time been heavily involved with the development of the COBOL language and its various standards. He is the author of several outstanding COBOL textbooks. Unfortunately for the English reader, all of these have been written in Dutch.
Mr. Ebbinkhuijsen has been a member of the Dutch COBOL Committee since 1967, and its chairman since 1978. He was initiator of, and Dutch representative to, the ISO COBOL Working Group since 1979. From 1983 through 1990 Wim was first a member and later the chairman of the official COBOL Examination Committee. He was member of ANSI COBOL Committee X3J4 from 1998 through 2001.

Mr. A.F. Kornelis
Mr. Abe Kornelis is entrepreneur and owner of B.V. Bixoft, a Dutch firm specializing in the treatment of mainframe software written in assembler. For nearly twenty years he has been a consultant in this area, and has been involved in various software renewal processes for large complex applications, both in assembler and in High-level languages (Cobol, RPG, PL/I).
Abe Kornelis was on the team that turned one such project into an eminent success - after the previous team had seen the project slowly evolve into a complete disaster.
Which of the lessons learned then can be applied in your projects? Mr. Kornelis will present a brief overview of events leading first to failure, then to success.
Prof. Dr. C. Verhoef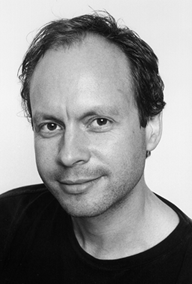 Dr. Chris Verhoef has done extensive research in the area of large-scale software renewal processes, including language conversions. Some of the scientific background for the work of Dr. John Ehrman has been provided by Chris Verhoef's work. Dr. Verhoef is an eloquent and entertaining speaker, who will highlight some important aspects of the decision processes leading to initiation of software renewal processes.

General details:
Symposium, title: "Extending the Life Cycle of Legacy Applications".
Date: Not yet set - we're planning for November or December 2004.
Duration: 1 day, from 10:00 until 18:00.
Location: IBM, Johan Huizingalaan 765, 1066 VH Amsterdam, the Netherlands.
Price: 450 Euro, no VAT is imposed.
For groups deductions can be negotiated with Tember's Ronald Vader.
Particiapants will receive a hand-out with amongst others:
John R. Ehrman: "Continuing to Profit from Legacy Assembler Code"
Chris Verhoef en Andrey A. Terekhov: "The Realities of Language Conversions", formerly published in IEEE Software magazine, November/December 2000.
Don Estes: "Legacy.Net", formerly published in Cutter IT Journal, January 2001
Bert Kersten and Chris Verhoef: "IT Portfolio Management: A Banker's Perspective on IT"
For further information please contact Tember, either by e-mail or by phone: +31 - 26 - 44 22 907. Please ask for either Ronald Vader or Rawi Marapin.
You may also contact Bixoft, either by e-mail or by phone: +31 - 6 - 227 554 01.
For participants travelling from the USA Sam Golob is trying to pool travellers in an attempt to obtain cheaper fares and better company. Please contact him for further info.
---
Remarks? Questions? More information? Select the topic of your choice or e-mail us with your questions.
---
This site is a member of WebRing.
You are invited to browse the list of mainframe-loving sites.
Dinos are not dead. They are alive and well and living in data centers all around you. They speak in tongues and work strange magics with computers. Beware the dino! And just in case you're waiting for the final demise of these dino's: remember that dinos ruled the world for 155-million years!

[ Join Now | Ring Hub | Random | | ]

---